Clinton takes on Benghazi critics, warns of more security threats
At times angry and choked with emotion, Secretary of State Hillary Clinton on Wednesday took on Republican critics of her department's handling of the September terrorist attack in Libya that killed the U.S. ambassador and three other Americans, but repeatedly distanced herself from a direct role in specific situations.
Conservative Republicans challenged Clinton on the lack of security at the diplomatic compound in Benghazi, where Ambassador Christopher Stevens and three others were killed, as well as the erroneous account provided four days later by U.N. Ambassador Susan Rice that the attack grew spontaneously from a protest over an anti-Islam film produced in the United States.
Security Clearance: Clinton lays out daunting security challenges in North Africa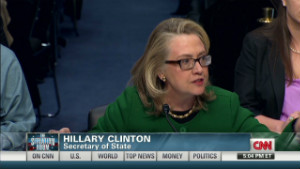 Clinton, senators clash over Benghazi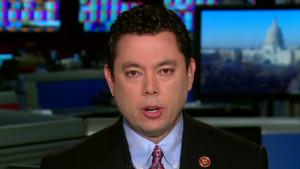 Chaffetz: Clinton faces hard questions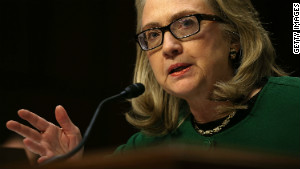 Clinton testimony emotional, fiery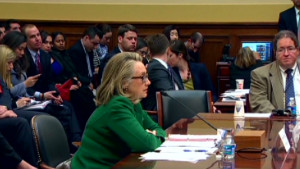 Townsend: Benghazi hearing waste of time
Shouting and gesturing with her arms in frustration, Clinton shot back: "With all due respect, the fact is we had four dead Americans. Was it because of a protest or was it because of guys out for a walk one night decided they'd go kill some Americans?"
Five things we learned from the Benghazi hearings
"The American people also have the right to be told the truth," said Johnson. "They have an expectation that this administration, this president will be honest with them. And so it makes a big deal of difference. I'll tell you what, I was surprised by Secretary Clinton's reaction to that."
Later in the day, conservative GOP Rep. Jeff Duncan of South Carolina accused Clinton of "national security malpractice" by letting the Benghazi consulate "become a death trap."
<p cnn_storypgraph14"="">Duncan also questioned Clinton's claim of taking responsibility, noting she still had her job and the State Department officials cited for culpability by an independent review also remained on the payroll, though on forced leave pending possible further steps.
In an important symbol of America's commitment to an enduring...